Health Screening
At Lifescan Medical Centre Singapore, we provide an extensive range of full body check up packages that cover all your health and medical needs. Choose from our General Screening or Customised Screening packages for the health screening package that best meets your needs.
Health Screening Packages at Lifescan Medical
Customised Health Screening
Our customised health screening packages are tailored for individuals with specific health concerns. This includes health screening specifically designed for men and women. Find out more about our customised health screening packages listed below.
Jump-start your health screening routine, ladies! This package is designed for ladies to find out about their women's health status.
Men care about their health too. This is a routine screening designed for the men.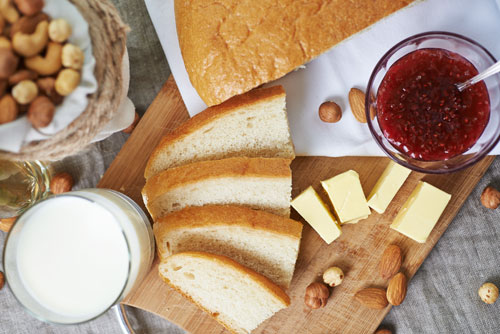 Complete your health screening with a hearty breakfast after!
Check with our clinic staff today!
General Health Screening
If you are interested in managing your health well, choose from any of the following health screening packages, which focus on early detection of conditions and diseases. We offer an extensive range of health screening packages ranging from basic to advanced full body check up packages. Find out more about our general health screening packages listed below:
Going beyond the basic screening package to include assessment of the major organs, and includes basic cancer indicators.
Stay healthy. This screens for lifestyle diseases and even provides an ultrasound screening option for your overall health assessment.
This is a step up from the Enhanced screening package, with the flexibility of adding more optional tests to complete your annual health assessment.
A detailed and focused screening package to determine the functionality of your important organs. The Advanced Health Screening option has 3 different depths of assessment for you!
Combining both imaging and laboratory results, this screening provides a picture of your health status. Our Premier Plus package even includes Treadmill tests to assess your heart health!
Get a full picture of your total health status from top to bottom with a variety of CT scans and ultrasounds, with additional Stroke, ENT and Digestive System Screenings for a thorough check.
Health screening for the purposes of: pre-employment, work-permit application, permanent residence (PR) application, employment & social pass applications, visa applications, university enrolment check-up and Singapore Land Transport Authority licenses (driving license renewal).
Find Which Screening Package Suits You
Too many health screening packages for you to choose? See what suits you best.
Common FAQs on Health Screening