Who We Are, What We Do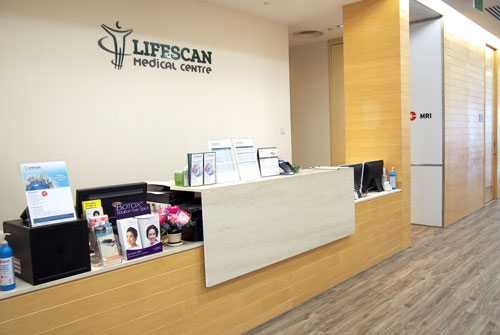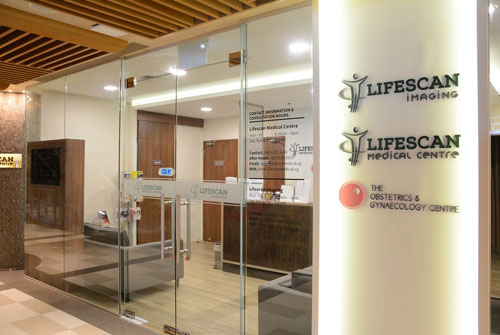 Who Are We
Lifescan Medical Centre is a subsidiary of Singapore Medical Group (SMG) – a private primary and specialist healthcare provider. Incorporated in 2005 and listed on the Singapore Stock Exchange (SGX) since 2009, SMG has a network of more than 20 medical specialties, providing a comprehensive network of care for our patients.
What We Do
Lifescan Medical Centre specialises in delivering personalised, executive screening and wellness programmes for our corporate clientèle and working professionals located in Orchard Road and the Central Business District (CBD) in Singapore. With more than 10 years of clinical experience, we are a veteran in the medical industry of health screening.
Introducing Our Team
Our clinic is spearheaded by a panel of doctors who are affiliated with the College of Family Physicians Singapore. With individual interests ranging from weight management and sports medicine to sexual health, our doctors are constantly updated with the advancements in medicine. This allows them to better diagnose, treat and manage various conditions.
Our patients. Our commitment.
How we add value to our patients

Extensive Specialist Network
Lifescan Medical Centre works closely with our extensive network of specialists to provide our patients with upmost medical care. Our approach to clinical problem-solving is based on evidence-based medicine to ensure our patients are prescribed with the most appropriate treatment for their health concerns.
Dr Christina Low
/ Medical Director, Lifescan Medical

Electronic Medical Records
Lifescan Medical clinics are linked to our specialist networks and imaging centre for seamless electronic medical recording. This enables our doctor, who is treating you, to have instant access to your medical information, for safer, smarter and better coordinated care.
Dr Say Tian Ling
/ Lifescan Medical

Precision Medicine
Health is personal, whether it is your genetics, eating habits or response to medication, your health is a collection of activities and behaviour unique to you. At Lifescan Medical Centre, we practice precision medicine involving patient-centred care and personalised medication, as we do not believe in a 'one size fits all' healthcare solution. Customisation of healthcare for individual patients allows tailoring of medical intervention, and treatment, thereby improving quality of care.
Dr Ethan He
/ Lifescan Medical
Central Locations in CBD and Orchard
Medical Specialties in Our Network
Specialist Network via 
As a subsidiary of Singapore Medical Group, Lifescan Medical Centre can refer our patients to a comprehensive network of specialists seamlessly, if they were to require further care for specific conditions. Feel at ease knowing that you are in good hands.